LP- DAY 2022 (Edition 9)
On Saturday April 23th we present our ninth edition of the *LP Day* , so be in our shop between 10.00 and 17.00, it will be worth it.
*LP Day* is our interpretation of what must be a super special day to the music lover.
The glorious come-back of vinyl, of the good old l.p., is being celebrated....and how...
Classic pop l.p.'s mostly, one day long at extremely low prices. And always in an excellent condition.
Building a solid collection, often of interest to starting vinyl collectors, Diskid helps you build it.
Classic pop l.p.'s mainly, the basis of building an elaborate and thorough collection.
A special occasion to boost your collection.
Think of the big names: Jimi Hendrix, the Rolling Stones, Led Zeppelin, The Doors, Bob Dylan, Nick Cave, Iggy Pop, Fleetwood Mac, Frank Zappa, Pink Floyd, Neil Young, David Bowie etc.


Hundreds of records, available from the start, at 10.00, and then via a second load at around 13.30 hours, hundreds of the good stuff! Free of charge, Live performances, music to suit the good vibrations, sweets for your sweets, would be great to have you around again....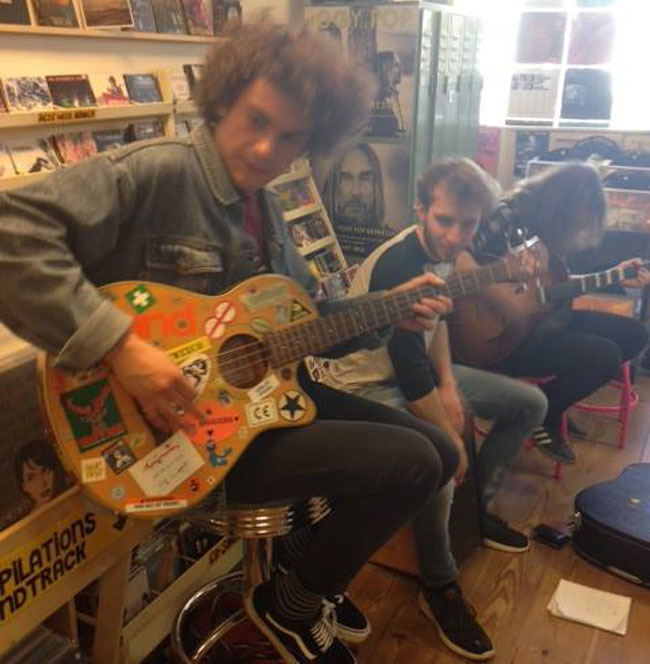 MAGNETIC SPACEMEN: LP DAY 2016.